Home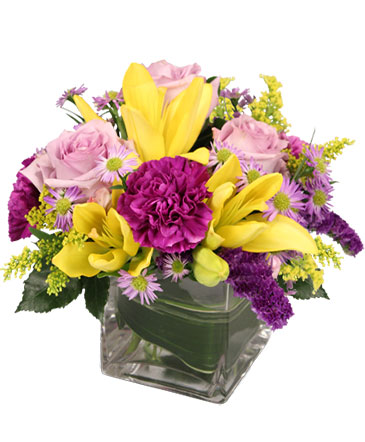 Be bold and make a statement with this unforgettable arrangement! The impeccable yellow Asiatic lilies are accented beautifully by the lovely lavender roses, pretty purple carnations, and alluring purple statice, creating a superb bouquet. This arrangement is bound to make an impact!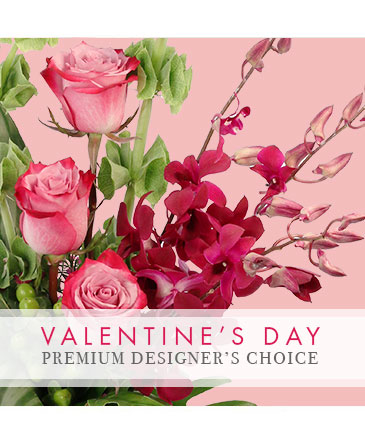 Valentine's Day
Premium Designer's Choice
Everyone loves flowers on Valentine's Day, but this year, get them something extra special with our Designer's Choice arrangement. Crafted with beauty and care, these flowers will have them falling head over heels for you. Send a romantic bouquet to show them your gratitude for all they do.
***DUE TO THE COVID-19 AND WEATHER CONDITIONS, HAS AFFECTED THE FLORAL AND PLANT INDUSTRY. INCREASE IN COST AND AVAILIBILITY, YOU MAY SEE SOME SUBSTITUTUIONS BUT WILL BE AS CLOSE AS POSSIBLE TO THE PICTURE ON THE SITE.
PLANTS HAVE BEEN AFFECTED AS WELL AND THE SIZE MAY NOT BE AT NORMAL SIZE AND MAY ONLY BE A TEMPORARY ISSUE.
**PLEASE BE PAITENT AND KIND**
We do not deliver to New Carlisle, North Liberty, Walkerton, Niles, Bremen,
Buchanan, Rolling Prairie, Elkhart.
Please contact us for all out of town orders!! This website is for local deliveries only!!