Home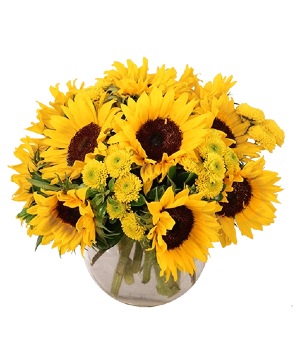 Sunny Escape
Flower Arrangement
Bring home the beauty of sunflowers with our Sunny Escape arrangement! This arrangement is bursting with bright sunflowers and yellow button poms. It's perfect for a pick-me-up or to let someone know they are your sunshine! Send some bright and sunny vibes with our Sunny Escape bouquet!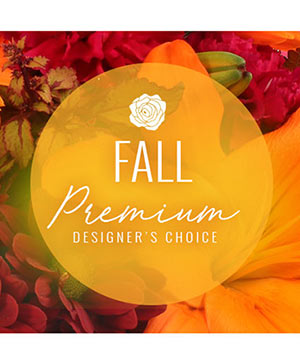 Fall Bouquet
Premium Designer's Choice
A fresh, fall flower arrangement is the perfect gift for anyone who loves bold tones and stunning flowers! Our Premium Designer's Choice Fall arrangement will brighten their day and leave their home feeling lively. Send these fall flowers to someone you love today!
***DUE TO THE COVID-19 AND WEATHER CONDITIONS, HAS AFFECTED THE FLORAL AND PLANT INDUSTRY. INCREASE IN COST AND AVAILIBILITY, YOU MAY SEE SOME SUBSTITUTUIONS BUT WILL BE AS CLOSE AS POSSIBLE TO THE PICTURE ON THE SITE.
PLANTS HAVE BEEN AFFECTED AS WELL AND THE SIZE MAY NOT BE AT NORMAL SIZE AND MAY ONLY BE A TEMPORARY ISSUE.
**PLEASE BE PAITENT AND KIND**
We do not deliver to New Carlisle, North Liberty, Walkerton, Niles, Bremen,
Buchanan, Rolling Prairie, Elkhart.
Please contact us for all out of town orders!! This website is for local deliveries only!!